Baking enthusiasts know all too well the importance of having the right tools in the kitchen. From measuring cups and spoons to mixing bowls and whisks, each tool plays a vital role in creating delicious treats. One such set of tools that has gained popularity in recent years is food-grade silicone baking tools. These versatile and practical tools have quickly become a staple in many kitchens, allowing home bakers to bring their fantasies to life.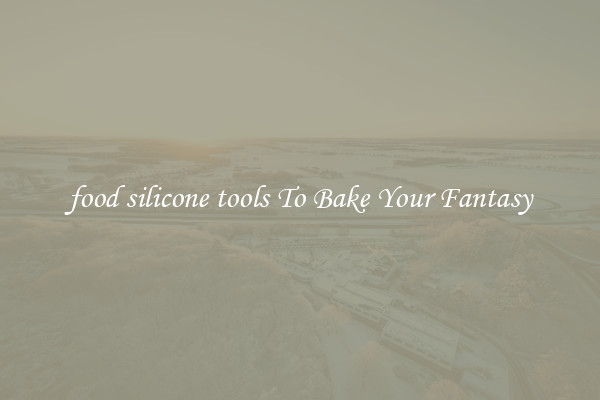 Food silicone tools are made from a durable and flexible material that is heat-resistant, non-stick, and easy to clean. Whether you're baking cookies, cakes, or bread, silicone tools like spatulas, molds, and baking mats are designed to make your baking experience hassle-free. They can withstand high temperatures without melting or warping, making them a safe and reliable option for every baking project.
One of the biggest advantages of using food silicone tools is their non-stick properties. Traditional baking tools often require greasing or flouring to prevent sticking. However, with silicone tools, you can eliminate the need for these messy steps. The non-stick surface of silicone ensures easy release, allowing your baked goods to effortlessly slide out of the molds or mats. This not only saves time but also ensures that your creations come out perfectly, without any crumbs or pieces left behind.
Food silicone tools also offer excellent heat distribution, ensuring even baking and browning. Unlike metal baking pans, silicone molds provide gentle heat conductivity, preventing the edges from becoming too brown while ensuring a perfectly baked center. This even heat distribution results in uniform and consistent results with every use.
Another significant advantage of silicone tools is their ease of cleaning. Unlike traditional baking tools, silicone is non-porous, meaning no residue or flavors are absorbed. You can simply rinse them in warm soapy water, and they'll be good as new. Silicone tools are also dishwasher safe, making cleanup a breeze.
Furthermore, silicone tools are available in a wide range of shapes and sizes, making it easy to find the perfect tool for your baking needs. From muffin cups and cake pans to spatulas and pastry brushes, there is a silicone tool for every baking project.
In conclusion, food silicone tools have revolutionized the way we bake. Their non-stick properties, excellent heat distribution, and ease of cleaning make them an essential addition to any kitchen. Whether you're a seasoned baker or just starting your baking journey, investing in food silicone tools will undoubtedly elevate your baking experience and allow you to create delectable treats that are as beautiful as they are delicious. So go ahead, bake your fantasy with food silicone tools and watch your creations come to life!